Mind the Gap: Personalization in Mobile Banking
Updated: Feb 24
Apps make our lives easier. At least, that is the intended purpose. When Steve Jobs held up the iPhone and introduced the App Store, I remember how cool I thought the app selection was. A virtual lighter or drinking a virtual glass of water. Those apps are lame now.
We have incredibly personalized apps explicitly tailored to the user, and the experience often changes with the user. Smart home applications allow us to control almost every aspect of our home. For example, streaming applications tailor content suggestions based on what we watch. Even food delivery is personalized, both with apps like DoorDash, Seamless, UberEats, and groceries with Instacart, Amazon Prime, and Walmart In-Home.
What is the one app on your phone that you regularly use that never updates and doesn't offer any suggestions based on your personal needs? Banking. Yet, it is an application that exists on nearly every single device.
Banking apps allow you to do a few basic things. Deposit, transfer money, pay bills. That's it.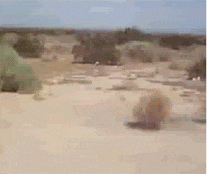 Talk about gaps! Banking has been left behind in our modern, digital age, leaving a rather large engagement hole within banking. However, other industries are thriving due to their apps' personalization…
The one thing we have heard time and again from banks and credit unions is, "Our app sucks."
Oof.
Kinda rough in a world where everything is digital. Every day local banks and credit unions are losing value to fintechs and large banks that offer customers a personalized experience.
That's where we come in.
Finotta bridges the gap. Our products and solutions allow banks and credit unions to compete with other fintechs and larger institutions at a fraction of their budget.
How you may ask?
It all starts with our Personified platform.
With one implementation, our retail-focused platform embeds a completely personalized user experience, automated financial guidance, and a gamified financial wellness engine directly to your digital banking application to delight your customers, increase your engagement, and ultimately, drive actual revenue in the digital banking channel for the first time.
Now that you have the right user experience, your customers now have a reason to actually spend more time on your application. As they spend more time, our platform learns more about them, and as it learns more about them, it starts figuring out exactly the products and services they need. Fast forward a little bit later, and you have customers who can finally engage with your institution the way they are used to with other technologies on their phone bringing them personalized insights and product recommendations that actually save them time and money.
Now, what about the data??? What about the share of the wallet?? How can we empower our people at our institution versus just the robots and the algorithms??
We hear you loud and clear. That's where our Grow Platform comes into focus.
Grow erases this guesswork and empowers multiple lines of business and staff at the institution by sharing exactly where you rank in both product and asset categories versus your competition with every single customer and every single asset or liability they have. No more mass ad campaigns, no more guesswork. Just actionable analytics to grow your revenue and make your institution as sticky as possible, all while providing your customers with personalized products to them at the exact moment they need them.
This outcome is no longer a fantasy - Finotta is at the forefront of making this a reality for both financial institutions and their customers.
Banking needs a transformation - a revolution in customer engagement for products and services. Getting it right will require more innovation and dedication to users' needs. It is much about where you innovate and how you innovate.
Every customer's financial lifestyle, health, and literacy are extremely different. It's personal to them and your mobile banking application needs to service them wherever they are at and be able to shift with their ever-evolving life.
The big question is, do you feel like your application is up to the task?
Is it closing this gap between what customers expect and what they are currently receiving elsewhere?
With Finotta, you will no longer have to 'mind the gap'. With us, you'll finally be bridging it.